Autocares Arabi based in Benidorm (Alicante) offers a wide range of services including inter alia, national and international tours, school transportation, conferences, excursions and transfers to the airports of Alicante and Valencia.
OUR BUSES
Autocares Arabi he bets for the safety, the comfort and the latest technology to make your trip an unforgettable experience.
We take care to the maximum detail the comfort and comfort of all his clients, for it it equips all his motor-coaches with Air conditioning, Reclining seats, Footrest, Refrigerator, DVD Player, HiFi,…
Read more >>
SECURITY
Our new vehicles are designed taking into account the frontal impact resistance and flight, meeting future safety standards R66.01.
They are also equipped with elements of active and passive safety and advanced technology to the market as Seat belts on all seats, Safety roll roll (R 60), ABS, ASR, Independent suspension system ….
Read more >>
SERVICE
For travel agencies.
T

ransfers from airport and

ave.
School Transport and Workers.
Weddings, communions and baptisms.
Conferences and Conventions.
Associations and sports teams.
Read more >>
With no obligation
Ask for budget
Call us or contact us through the contact form and we will respond as soon as possible.
Latest posts
News Blog
The Institute for Spanish Tourism Quality recognizes the city's commitment to technological innovation and improving accessibility   The municipality is the first to achieve the Q Mark granted by the Institute for Spanish Tourism Quality after passing the certification audit carried out by AENOR in 2018 in accordance with the UNE 178501 standard for the Smart Tourist Destination Management System,…
The German company will fly three times a week from April 201 The airline Lufthansa is still betting on the Costa Blanca and starting in April 2018 it will open a new route with six weekly flights from Alicante to Munich. In this way, the German airline foresees that, for its summer season, Alicante will connect with its two hubs…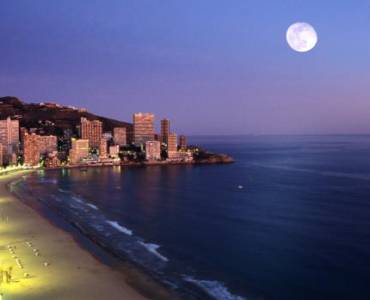 Benidorm has achieved the Accessible Tourism Destination 2018 award, which is delivered annually by Thyssenkrupp Home Solutions, and which distinguishes cities that bet on tourism without barriers. An award that Benidorm will share with Cartagena (Murcia) after both cities staged a very close final that ended last weekend and that, according to Thyssenkrupp on its website yesterday "after the technical…
How can we help?
Do you have any questions?
If you have any comments, suggestions or questions, do not hesitate to contact us. Our staff will help you and answer all your questions.