Slide 1
AUTOCARES ARABI CUIDA AL MÁXIMO DETALLE LA COMODIDAD Y CONFORT DE TODOS SUS CLIENTES
Slide 2
LA SEGURIDAD ES UN ASPECTO ALTAMENTE VALORADO POR NUESTROS CLIENTES Y LE PREMISA MÁS IMPORTANTE EN TODOS NUESTROS VIAJES
Slide 3
Autocares Arabi esta plenamente comprometido con la protección del medio ambiente y la reducción de los niveles de CO2 por ello toda su flota incorpora los mas modernos motores que cumplen las estrictas normas EURO 4 Y EURO 5.
Slide 4
Doble monitor y GPS en los monitores para visualización de la ruta por los pasajeros
Slide 5
Seguridad Activa y Pasiva
Nuestros vehículos están equipados con elementos de seguridad activa y pasiva, así como con la tecnología mas avanzada del mercado
Slide 6
Disponemos de una moderna flota de autocares, equipados con la última tecnología, para poder hacer de su viaje algo más que un trayecto en autobús.
Autocares Arabi based in Benidorm (Alicante) offers a wide range of services including inter alia, national and international tours, school transportation, conferences, excursions and transfers to the airports of Alicante and Valencia.
OUR BUSES
Autocares Arabi he bets for the safety, the comfort and the latest technology to make your trip an unforgettable experience.
We take care to the maximum detail the comfort and comfort of all his clients, for it it equips all his motor-coaches with Air conditioning, Reclining seats, Footrest, Refrigerator, DVD Player, HiFi,…
Read more >>
SECURITY
Our new vehicles are designed taking into account the frontal impact resistance and flight, meeting future safety standards R66.01.
They are also equipped with elements of active and passive safety and advanced technology to the market as Seat belts on all seats, Safety roll roll (R 60), ABS, ASR, Independent suspension system ….
Read more >>
SERVICE
For travel agencies. T
ransfers from airport and
ave. School Transport and Workers. Weddings, communions and baptisms. Conferences and Conventions. Associations and sports teams.
Read more >>
With no obligation
Ask for budget
Call us or contact us through the contact form and we will respond as soon as possible.
Latest posts
News Blog
La compañía alemana volará tres veces por semana a partir de abril de 2018. La compañía aérea Lufthansa sigue apostando por la Costa Blanca y a partir de abril de 2018 abrirá una nueva ruta con seis vuelos semanales desde Alicante a Múnich. De esta forma, la aerolínea alemana prevé que, para su temporada de verano, se conecte Alicante con…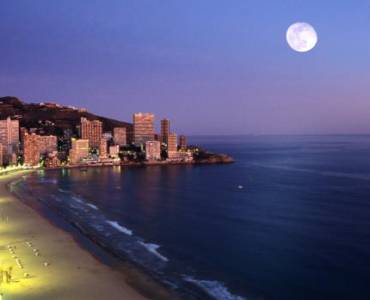 Benidorm ha logrado el galardón Destino Turístico Accesible 2018, que anualmente entrega la entidad Thyssenkrupp Home Solutions, y con el que se distingue a las ciudades que apuestan por un turismo sin barreras. Un galardón que Benidorm compartirá con Cartagena (Murcia) después de que ambas localidades protagonizaran una final muy reñida que finalizó el pasado fin de seman y que,…
El Consejo de Ministros ha acordado hoy declarar la urgente ocupación de los terrenos necesarios para la realización de obras de desdoblamiento de la rodadura interna de la plataforma del Aeropuerto Alicante – Elche . Se trata de un proyecto técnico clave para mejorar la gestión del tráfico en el campo de vuelos del aeródromo provincial, que mueve cerca de 60.000 aviones en Alicante,…
How can we help?
Do you have any questions?
If you have any comments, suggestions or questions, do not hesitate to contact us. Our staff will help you and answer all your questions.